Pod earrings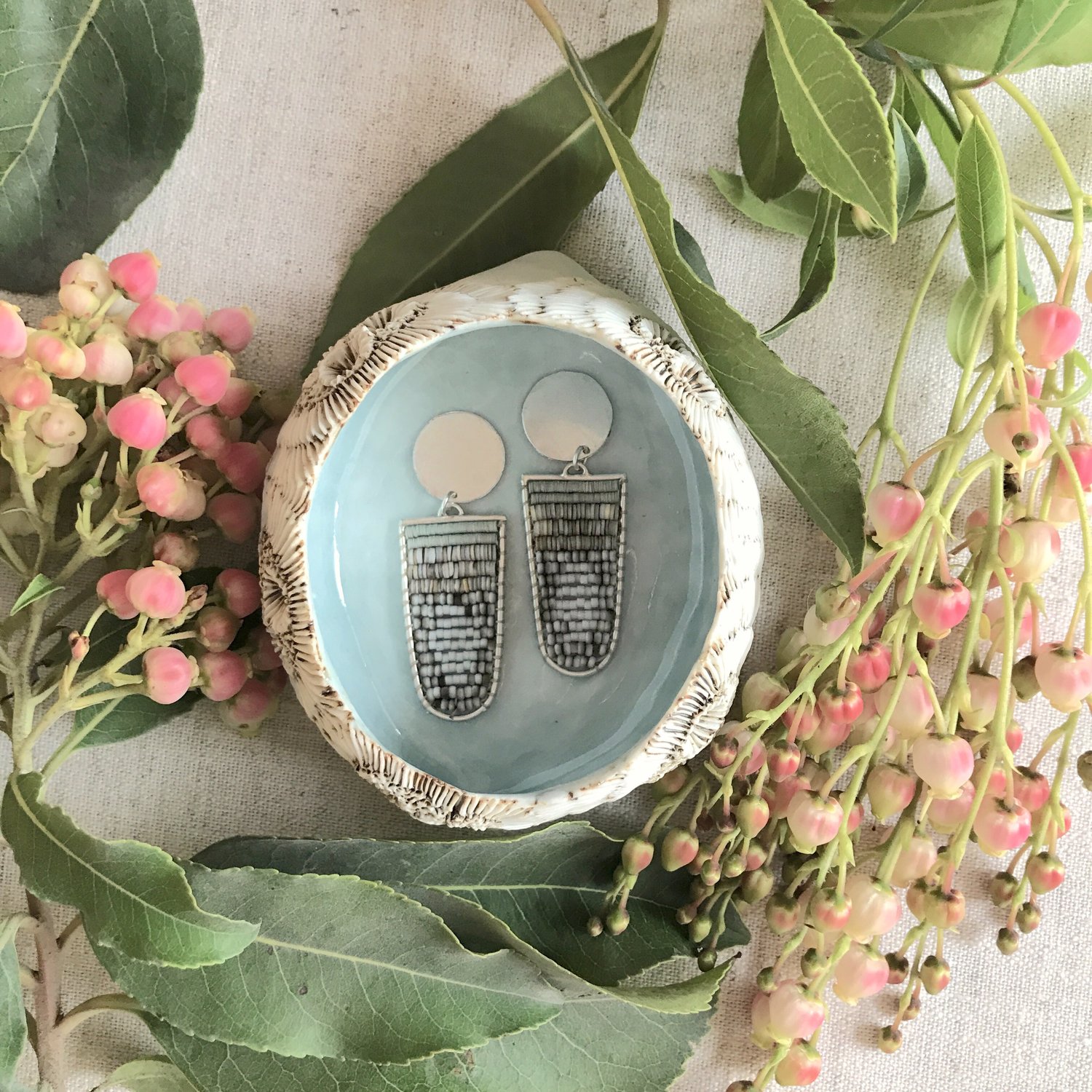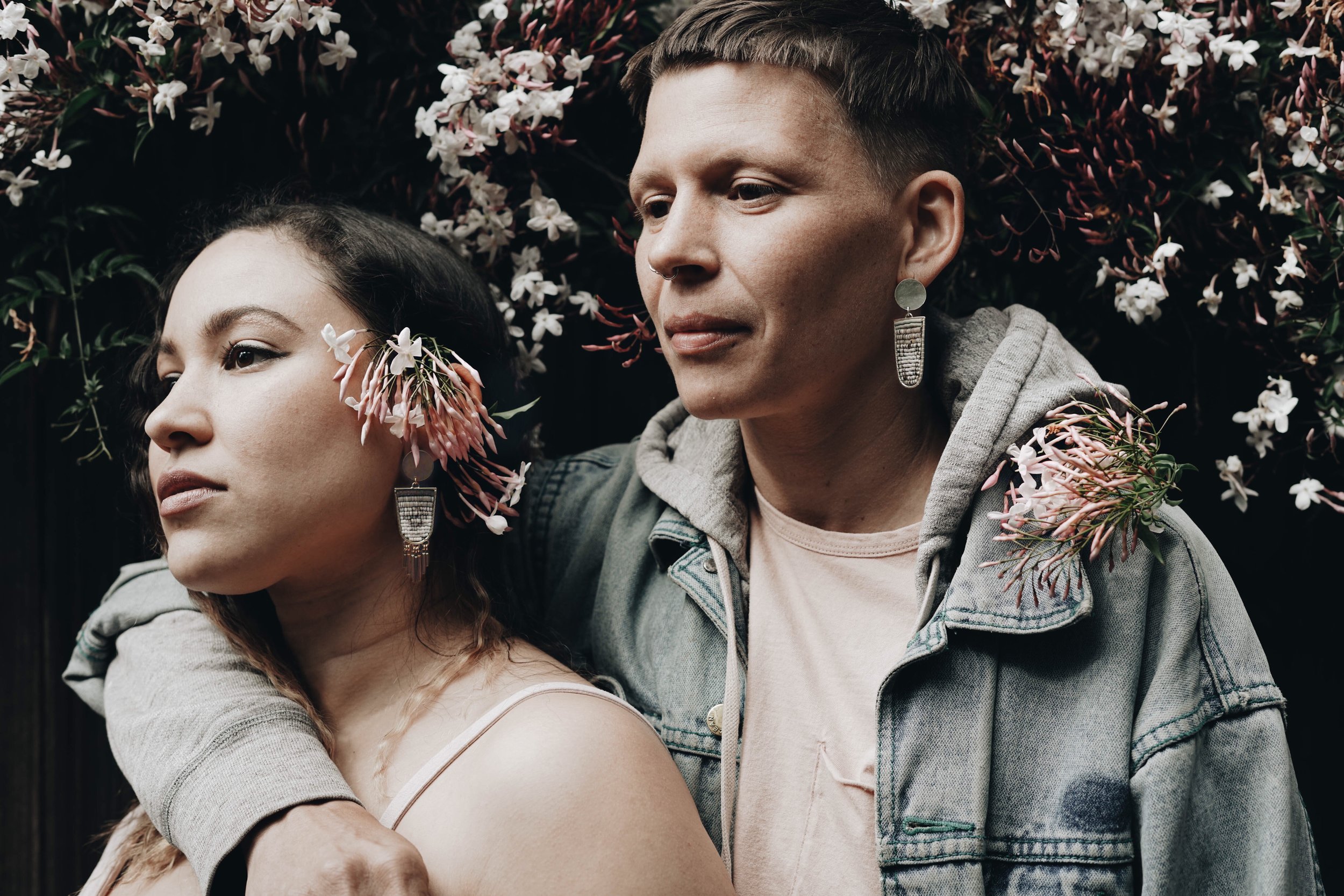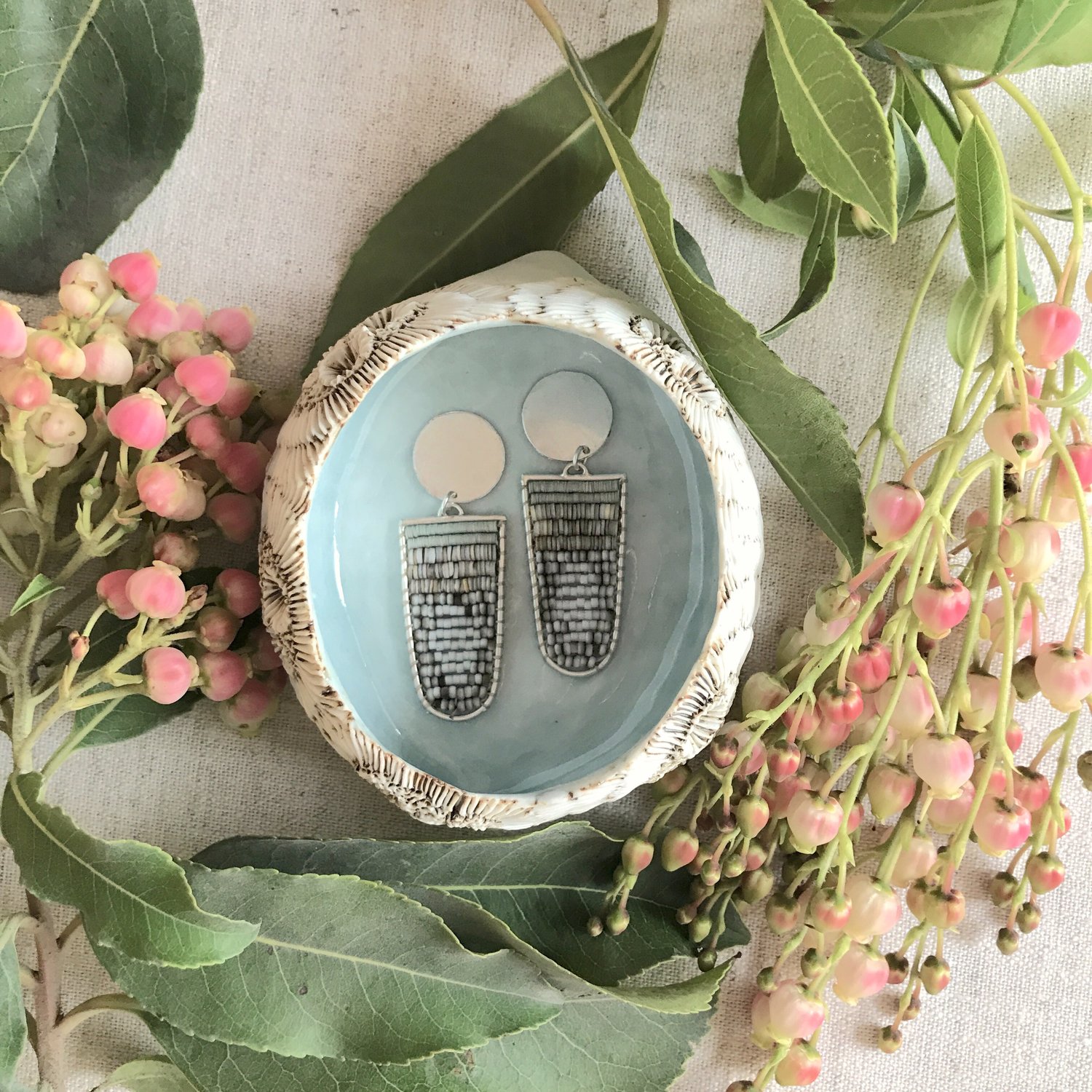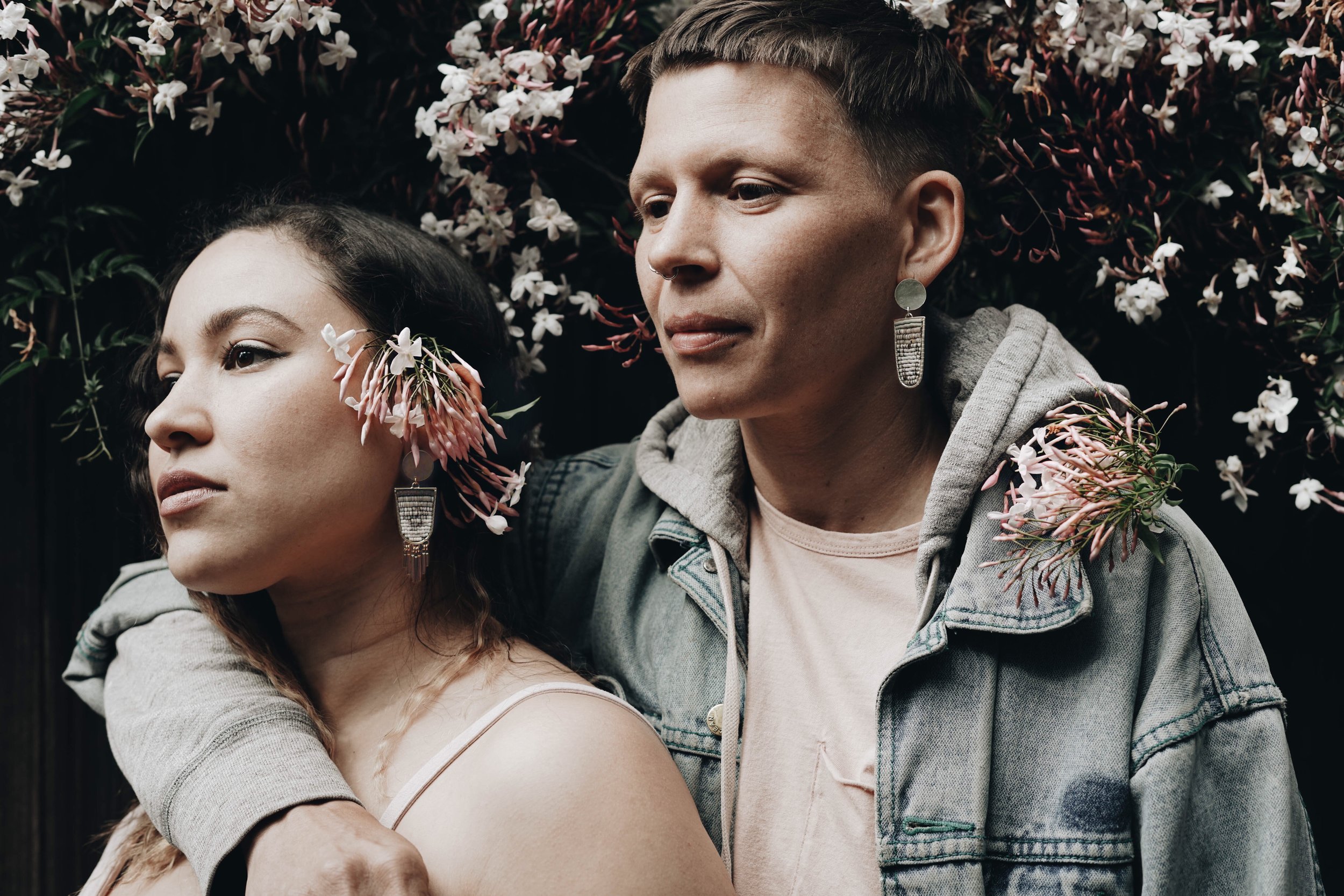 Pod earrings
These earrings were designed as part of a very special limited run collaboration with my dearest friend Jo Boyer, who made the very unique one of a kind jewelry dishes seen in the photos.)

Well, they were such a hit that I'm now offering these earrings on their own (sorry the dishes are all gone, but check out Jos website!).
Choose from silver or brass, in two styles: Fringe or Modern (no fringe). About .75" wide with a 1.5" drop.